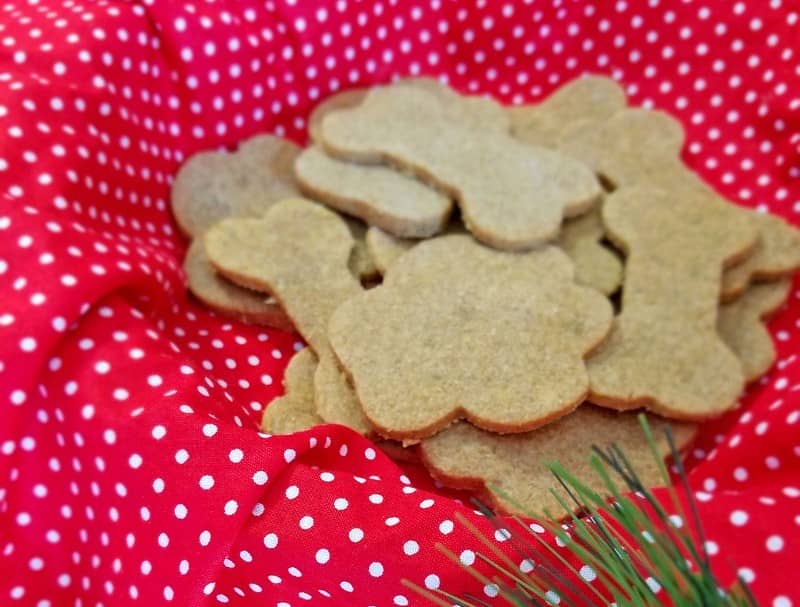 My favorite part about making my own dog treats is knowing what I'm giving them. So many dog foods today can contain unhealthy ingredients that it can be scary choosing which to buy. There are also honest brands with healthy ingredients, but with so many choices they're difficult to find! 
One way I've helped myself from feeling helpless in the dog food world, is making my own! Making dog treats is also a fun activity that I can share with my pup! Showing them what I'm doing, or letting them eat some of the dough, can be a way to get them excited too.
If you haven't thought about making your own dog treats before, now is the best time! First of all, your dog will know what is happening the minute you start baking. Once the smell of the ingredients hit their noses, you will have a full time helper in the kitchen. 
If you're nervous about baking in general, this is the perfect recipe for you. Dogs are the best judges for both beginners and experts in the kitchen. Your dog will enjoy both the bonding time during cooking and the treats that come later! 
First you want to make sure you pick a shape for the treats. We recommend the classic "dog bone" shape, although many opt for round, or even square. Whatever you choose, your pup will enjoy it no matter what it looks like!
You'll also want to prepare a space to roll the dough out later. A good kitchen counter space or table would do the trick! The best part about this recipe is how easy it is to get started. You can get these ingredients from local shops, or pretty much any grocery store.
Ingredients:
1 Cup Mashed Sweet Potatoes (You can also use baby food sweet potatoes)

1 Cup Whole Wheat Flour

½ Cup Peanut Butter (make sure your peanut butter does not have Xylitol, low doses of this is ok, but large doses can cause harm. Just make sure not to leave the entire peanut butter jar on the ground.
Tools:
A non-stick baking sheet or a normal baking sheet with parchment paper

A rolling pin

A space to roll out your dough

A cookie cutter

An airtight container for storage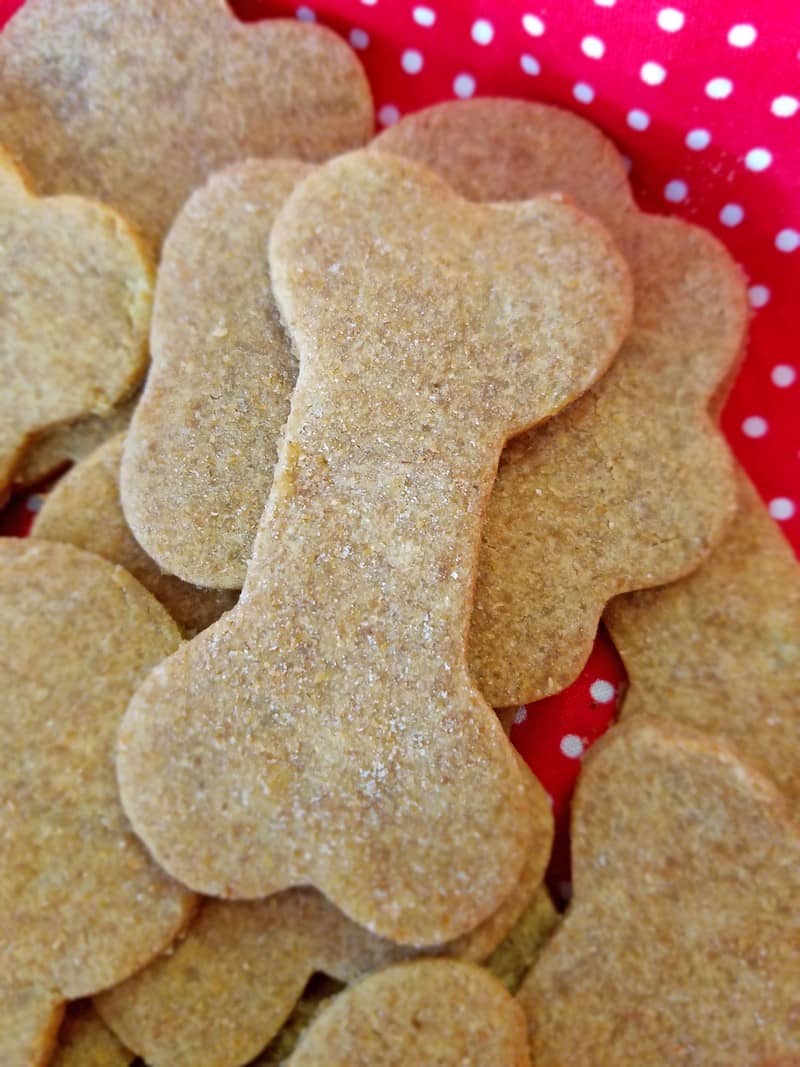 Before you get started, make sure your rolling area for creating the shapes is prepared. You'll need enough room to roll the dough out, and use the cookie cutter to shape them.
Preheat your oven to 350 degrees.

Use a non-stick baking sheet or line a baking sheet with parchment paper.

Stir the Peanut Butter and Sweet Potatoes together until they are totally combined. It's important you do this because it will be more difficult to mix the flour in if the PB and SP are not completely combined.

Next you'll mix the flour in SLOWLY! When I mean slowly, I mean add little bits of it at a time while mixing. This technique will ensure that you've completely mixed in the four.

Next you'll want to form a large ball out of the dough. 

Using less than a handful of flour, sprinkle this onto your prepared "rolling area".

Placing the dough into the middle of the rolling area, roll out the ball, using as much extra flour as needed. You don't want the dough to stick to the rolling pin. 

Next cut out the shapes you are using for your dog treats. These should be placed evenly across your baking sheet.

TIP! Placing baked goods on the sheet evenly, will help them to bake evenly. If you pile too many into one corner of the sheet, spreading others infrequently, you may end up with burnt edges or undercooked pieces.

Next bake your sheet of treats at 350 degrees, for 10 minutes in the oven. 

After they come out, ensure they are cooled down completely before giving them to your pup!